Writing is never easy. This is the very reason why people practice writing essays and correspondence when they take the Test of English as Foreign Language or the TOEFL exam. The writing section of the TOEFL is one of the dreaded sections for its technicalities in writing and the difficult tasks presented.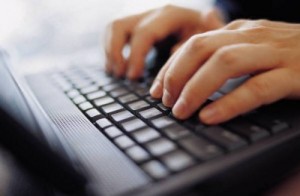 Having this in mind, individuals who are taking the TOEFL find good TOEFL review centers to help them develop and improve their writing skills. Some companies and universities have set a score that should be attained or else their applications will not be accepted. In TOEFL review centers, candidates are taught how to write effectively and appropriately. However, aside from the positive things that candidates have to bear in mind, it is also right to know the things that candidates need to know to avoid. Here are some points on what mistakes to avoid during the
TOEFL writing
section.

• The use of ellipsis

Never use ellipsis for it shows that your vocabulary is insufficient that you cannot explain the things that you want to say. If you cannot think of a word that best suits your sentence, then try to think of other ways of expressing it like providing examples rather than end it with ellipsis. Again, it is a big no-no.

• Slang

Remember that TOEFL is an Academic writing. Your expertise in writing essays and correspondence is tested. Slangs like wanna and coulda must not be used in your writing; instead use want to or could.

• Number of words

It is okay to write over the maximum of words required. But writing less than what is needed can cause deduction on your score. As much as possible, you have to reach the exact number of words required or more than what is needed. However, do not think that having a longer essay will get you good marks. Do not compromise the substance of your essay with its length.

• Overused words

Do not constantly repeat the same words in your essay. Think of other vocabulary words that will best represent the idea you want to write. Furthermore, do not overuse the use of transition words in your sentence.

• Contractions

As much as possible, do not use contractions in your essay. Spell everything out. Like what was mentioned above, TOEFL writing is a formal writing test; hence, formal style in writing is applied.
The best thing about
TOEFL review centers
is that their mentors are very keen in reviewing their candidates essay and that they give very helpful comments and recommendations of which you cannot take advantage of when you study alone. So, what are you waiting for? Browse on your yellow pages and seek for the best TOEFL review centers in your area today.