Regardless if you are a man or woman seeking an exchange student program or perhaps a working man or woman concentrating on a more satisfactory job opportunity abroad, you must take an English proficiency test to certify your skill in the English language. Among the many offered English , progressively more employees, in particular Filipinos, have selected the TOEFL test for its advantage. Most recently, a great deal of TOEFL review centers have already been providing services to various customers to address the need of getting their ideal scores. Schools and business institutions have set score specifications that a person should exceed. In the Philippines, Filipinos want to get a score of 26 or 27 in the speaking area. Despite the fact that Filipinos can converse in English effectively, comprehending the tasks in the speaking part makes you ready and assured in giving an answer to the test.

The speaking task in the TOEFL is made up of 6 different tasks. The tasks are then divided into two individual sections: the independent speaking task and the integrated speaking task. These different tasks gauge how well and easy you can think of solutions in given questions in a short time. Additionally, these questions gauge how good your comprehension is in giving answers to questions dealing with a variety of fields of study like sociology, science and technology, biology, history and etc.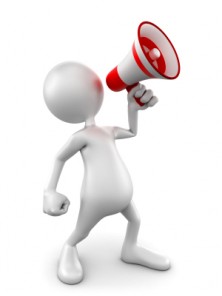 The first two tasks are independent tasks which means you must provide responses according to a given issue. These questions are frequently familiar themes. You are given 15 seconds for preparation and another 45 seconds to provide your response for both tasks - Task 1 and 2. Most likely, the first task will ask you to detail familiar matters like people you know, places that you have traveled to, materials you like or situations that you have experienced or gone to. The second task is generally a choice question wherein you have to choose from the two selections and give reasons for this. In responding, you have to consider points or factors that are strong enough to back up the reasoning you've selected.
The other tasks are integrated tasks. In this area, your responses to queries depends on reading passages or audio tracks you've heard. The third task asks you to read an announcement and listen to an audio recording that is linked to the announcement. The fourth task needs you to browse an academic issue and pay attention to a professor's chalk talk connected with the subject in the reading passage. The fifth task is about a campus-related trouble and the final task is based on an academic passage wherein you have to summarize the things in the session. The candidate is given one minute to reply to these issues and you have to keep in mind not to incorporate your individual viewpoint in giving answers to.
The tasks might appear tough to take care of; on the other hand, with the correct amount of knowledge that can only be reached by signing up for a TOEFL review program, acing the TOEFL speaking test is as easy as 1-2-3. Enroll in a TOEFL review center towards you and be certain about your speaking skills.